***
I love rainsbows randomly showing up in my room!
And it matches wonderfully with my pillow c: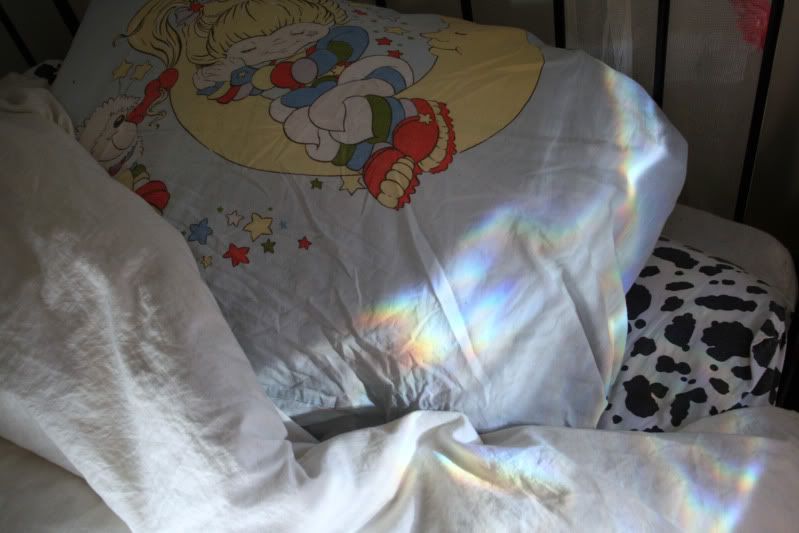 Yesterday was origami day for me. Started off with dinosaurs but they didn't turn out too great, so I soon started making cranes, owls and butterflies. Today I'll be putting some up in my room YAY.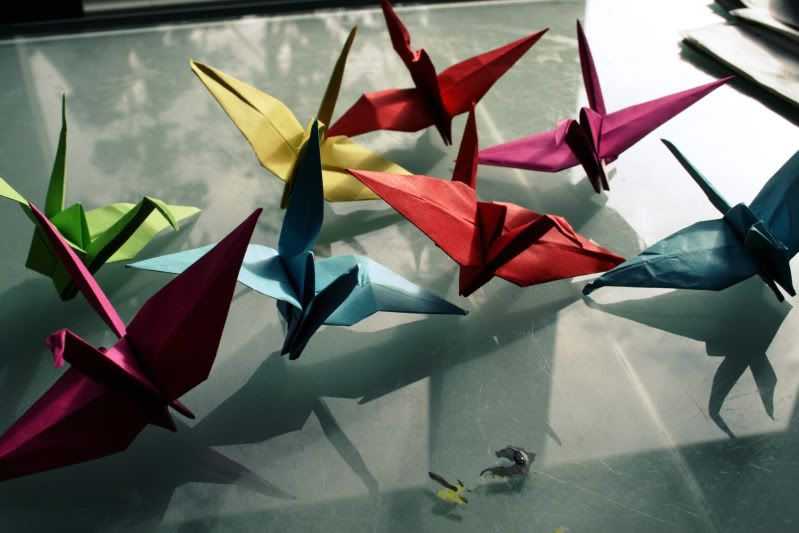 My current obsession. At first I only bought them because they looked so adorable, but now turns out they're delicious too! My favourite is 'sour cherry'. They also come with two tattoos, double awesomeness.
...and I decorated the cover of my new sketch book! Got inspired but that picture of Vivienne Westwood, then decided to also put in the picture of Spike I made earlier. Spike's jacket is filled with pretty glitter, but it doesn't really show on the picture...