***
Today it was snowing like crazy so my mum and I decided to go for a walk in the woods!
We came across some insane mushrooms! At first we thought they were fake, but they were very real and very big..
And we stumbled upon some silly trees :)
...and this crazy Santa!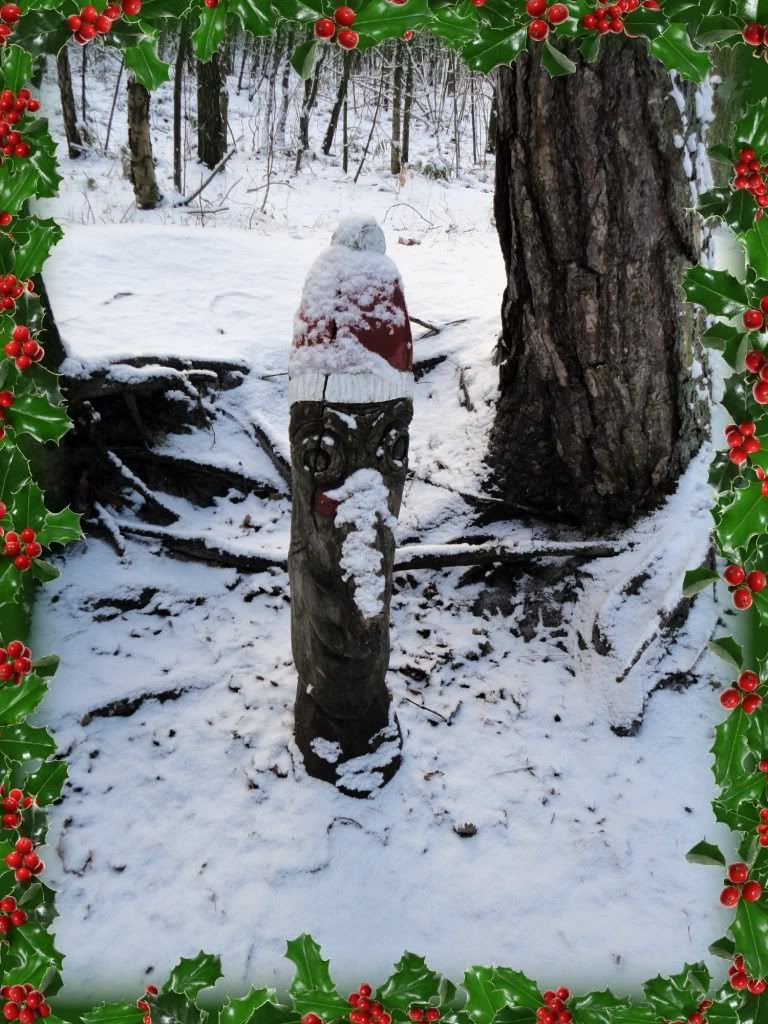 Sorry 'bout the cheery frames teehee.