***
I am in love with the new Fox series New Girl. I thought it couldn't get any better, but then they made an episode with Justin Long. What kind of perfect combination is this!? Ah yes and he was also in a squash costume.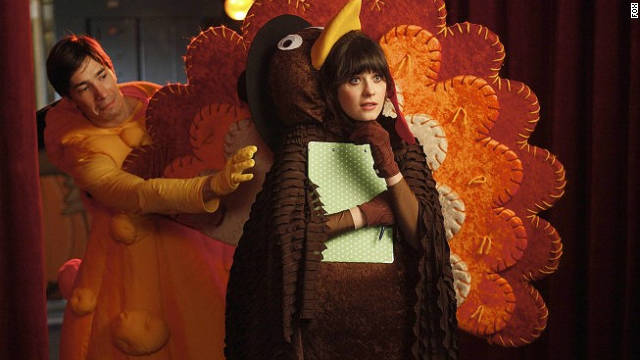 And guess what!? He's going to be in even more episodes!
"

Jess be honest, is the turkey named Paul?

"
Nick was obviously so jealous. Making his little turtle face. Eeep why can't the episodes just last for an hour?