***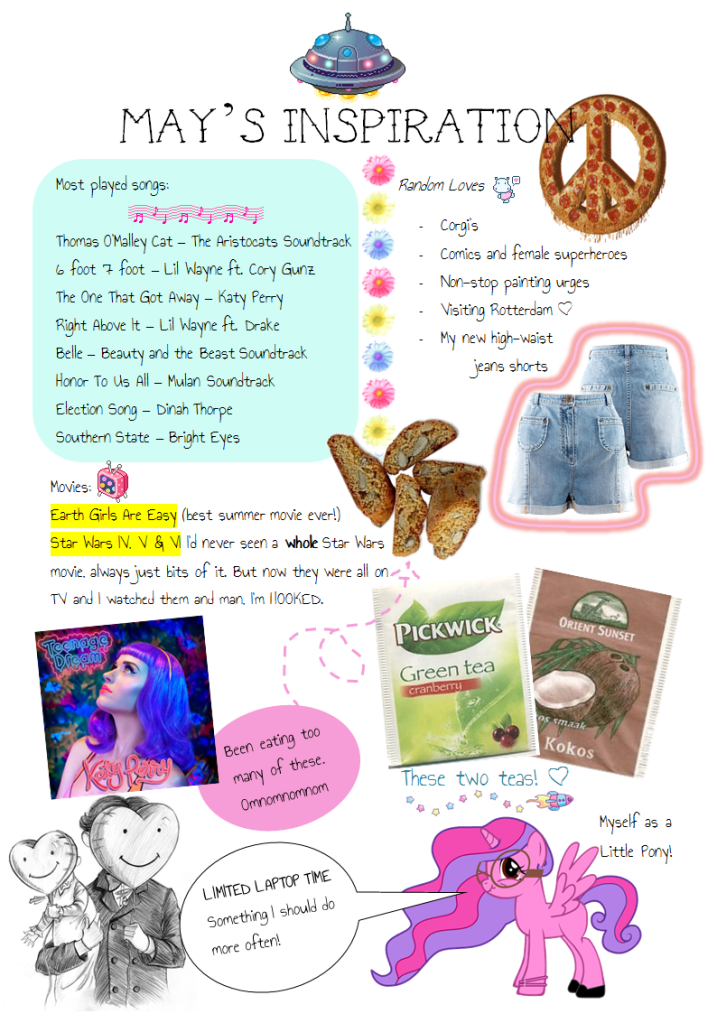 I think it's save to say this month I had an inspiration overload! And yes, I'm on a Disney Soundtrack kick. Other stuff worth mentioning:
Finally watched Wall-E for the first time!
I used the washing machine with succes for the first time. I always chickened out when having to wash my own clothes. It's not like I didn't want to do my own laundry, I was just scared I would screw up my favorite items.
I've been sending more postcards than ever before. Not only randomly to my family, but also to people everywhere in the world via this website called

Postcrossing

. It's a lot of fun so check it out if you enjoy sending and receiving snail mail every once in a while.
This dress. I want. Even just the name Lavender Bubblegum makes me drool.
I'm sure there's plenty I forgot to mention. But oh well, it's time for June!
xoxo