***
Artists
Axelhoney
rediscovered this wonderful artist. So dreamy.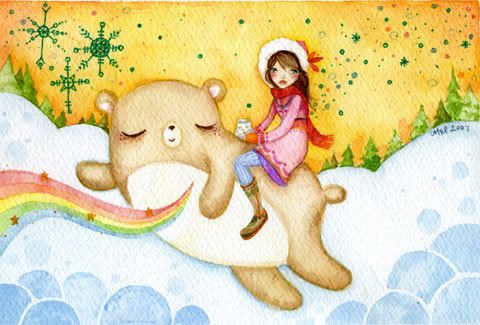 Marc Johns
Makoto Takahashi
Lindsey Way
awesome art tumblr: creepy-desu
Other
Drew Barrymore
I've always loves here, but after watching some interviews and having seen her in more movies I love her so so so much more. She's such a strong, talented and beautiful lady. <3
We watched part of this at school and it was so inspiring!
I almost didn't go to school that day, but I'm glad I did and didn't miss this.

Movies
Crazy, stupid, love
Finally watched it! But seriously, you can't go wrong with Steve Carell, Emma Stone and Ryan Gosling in one movie
Adventureland
Loved this movie! I'm usually not a big Kristen Stewart fan, but she was pretty good in this movie. I liked the character Joel best though c:
&

New Girl Thanksgiving episode with Justin Long
Music
The Beatles – I will
The Velvet Underground – Pale Blue Eyes
Everybody's gotta learn sometime – Beck
Run of the Mill – George Harrison
wishlist
Out of nowhere I'm suddenly in awe of corsets and would love to get one myself. This whole corset/panties/stockings combination is so classy and sexy. Not as sleazy as the cheaper ones you can buy almost everywhere. Don't even get me started on purrfect pineapples, their whole shop is amazing but so goddamn expensive. *sad face*
I'm sure December will be gone before I know it. Ugh, New Year's Eve.. then it's January and I'll be turning 20. No way. I hope it's gonna snow.
xoxo