Some little things that
inspire
me or just make me
happy
on this August day c:...
did anybody else hear that?
An awesome playlist at 8tracks to get in the Halloween mood!
Bee and PuppyCat
The greatest cartoon I've seen in a while. Be sure to check out part 2 too!
Pretty pillows, want! - Halloweenoccino - some wisdom I need to live by more - bat candle holders! - pink sparkly runnins shoes, second want! - pretty hands - some pretty damn awesome pumpkins
You Will Not Hook Up at the Show
This is so recognizable and a great reality check! Oh how many times I went to a concert and thought: 'tonight's the night!' Never happened though. If there's one thing I hate most, it's talking to someone when loud music is playing so that doesn't really help. Hooking up at a show (mostly) just doesn't work for some weird reason.
This Girl's Outfit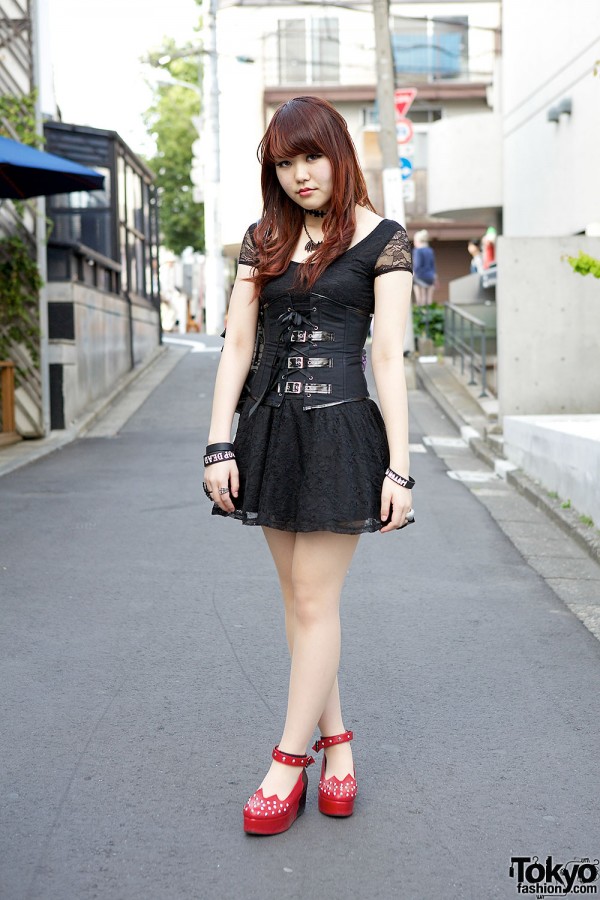 Like many other people, I always tend to gravitate to
darker colors
fashion wise when fall and winter come around. I have that
exact same dress
(which I hardly ever wear because it's a little short) and OMG, it looks
so cool
with an
underbust corset
! I'm all about
black
,
lace
and
corsets
right now so I'm definitely tempted to get
a similar corset
and copy this look. So cute and pretty.
Chris Ashton Kutcher's speech at the Kid's Choice award
Seriously, this made me cry happy tears (and those girls screaming 'woo!' all the time made me cry tears of sadness).
My Kawaii Style videos by Tokyo Fashion
Haruka Kurebayashi
is so incredibly adorable, and I love her
style tutorials
that Tokyo Fashion has been posting lately. Not even necessarily to try out the tutorials myself, but it just makes me
so happy
to see her putting on bright make-up and doing her rainbow hair. I want to start a
beauty salon
with her and give
everyone brightly colored hair
and they can have
lollipops
and
dance to fun music
while the dye is in their hair.
Copselfies tumblr
I love taking selfies, and I don't mind others taking selfies! So cops can do it too. They make it quite hilarious and entertaining though.